FINRA Provides Guidance on Virtual Events
Posted on August 5th, 2020 at 9:21 AM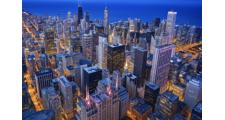 From the Desk of Jim Eccleston at Eccleston Law LLC:
The COVID-19 pandemic has required a change in business operations throughout the financial industry. What used to be done in-person, now must be done remotely. To help guide advisors, The Financial Industry Regulatory Authority ("FINRA") recently released an FAQ on virtual business entertainment events and meetings.

According to FINRA, it is acceptable for an associated person to provide reasonable amounts of food and beverage at a virtual business entertainment event or video meeting with the employees of an institutional customer or third-party broker dealer. The food and beverage must be designed to be consumed during the virtual event. The food and beverage will not be subject to the $100 gift limit "provided the cost of the food and beverage as well as the frequency with which it is provided do not raise questions of propriety." Additionally, the provision of food and beverage must not be preconditioned on achieving a sales target.

FINRA further clarified that associated persons should not provide any other cash or non-cash compensation to the event attendees. When holding these meetings, member firms should supervise and maintain records, which include a description, the amount, and the value of the food and beverage.
The attorneys of Eccleston Law LLC represent investors and advisors nationwide in securities and employment matters. The securities lawyers at Eccleston Law also practice a variety of other areas of practice for financial investors and advisors including Securities Fraud, Compliance Protection, Breach of Fiduciary Duty, FINRA Matters, and much more. Our attorneys draw on a combined experience of nearly 65 years in delivering the highest quality legal services. If you are in need of legal services, contact us to schedule a one-on-one consultation today.
Tags: COVID, COVID-19, Virtual Guidance, Entertainment, Dining Out, Food and Beverage