FINRA Proposes Rule to Regulate "Restricted" Firms
Posted on January 13th, 2021 at 4:05 PM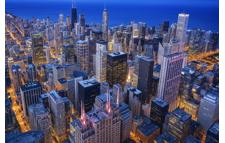 From the Desk of Jim Eccleston at Eccleston Law LLC:
One issue facing the Financial Industry Regulatory Authority ("FINRA") is how to regulate "restricted firms," firms that have high levels of risk-related disclosures, employ brokers with a history of misconduct, or fail to adhere to its obligations regarding supervision and compliance. FINRA recently submitted a second version of its proposed rule regarding restricted firms to the U.S. Securities and Exchange Commission ("SEC"). Under the proposed rule, firms that are categorized as "restricted" will face increased obligations. However, as reported by Law360, some don't feel that the proposed rules go far enough to protect investors.
One area of contention is whether FINRA will identify restricted firms. Under the latest version of the rule, the identity of restricted firms would not be made public. This has received pushback from investor protection groups, who feel that investor protection requires that the identity of restricted firms be made public. Groups that expressed concern about what they described as a lack of transparency are Public Investors Advocate Bar Association ("PIABA"), the North American Securities Administrators Association ("NASAA") and the Securities Industry and Financial Markets Association ("SIFMA"). In response, FINRA said that publicly identifying restricted firms was unnecessary because information about these firms' previous misconduct is already made public, including on the BrokerCheck page of firms and advisors.
The rule has yet to be approved by the SEC.
Tags: eccleston, finra, regulations, restrictions, restricted firms