FINRA Proposes Rule Governing Registered Reps Holding Positions of Trust
Posted on July 31st, 2020 at 9:12 AM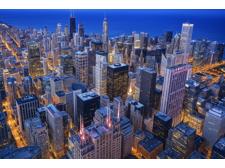 From the Desk of Jim Eccleston at Eccleston Law LLC:
FINRA has proposed a rule change which would limit a registered person's ability to be named as a customer's beneficiary or hold a position of trust for a customer. The new rule would be known as FINRA Rule 3241.
According to FINRA, registered persons face potential conflicts of interest when they are named a customer's beneficiary, executor, trustee or power of attorney. FINRA was especially concerned about harm to senior investors arising out of such a situation. FINRA noted that many firms have internal policies that prohibit registered representatives from holding such positions of trust with a customer, but FINRA felt that it needed to adopt its own rule.
By creating FINRA Rule 3241, FINRA is seeking "to create a uniform, national standard to govern registered persons holding positions of trust." Under the proposed rule, a registered rep. would be required to decline being named a beneficiary of a customer estate, an executor, trustee, or holding a power of attorney unless the registered rep. provides written notice to their firm and receives written approval. The rule would not apply when the customer is an immediate family member of the registered rep.
The attorneys of Eccleston Law LLC represent investors and advisors nationwide in securities and employment matters. The securities lawyers at Eccleston Law also practice a variety of other areas of practice for financial investors and advisors including Securities Fraud, Compliance Protection, Breach of Fiduciary Duty, FINRA Matters, and much more. Our attorneys draw on a combined experience of nearly 65 years in delivering the highest quality legal services. If you are in need of legal services, contact us to schedule a one-on-one consultation today.
Related Attorneys: James J. Eccleston
Tags: james eccleston, eccleston law, finra, finra rule 3241, conflicts of interest