FINRA Proposes New Expungement Rules
Posted on February 17th, 2020 at 1:27 PM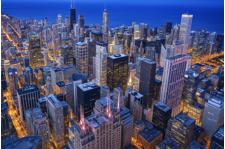 From the Desk of Jim Eccleston at Eccleston Law LLC:
FINRA has filed proposed rule amendments with the SEC seeking to update FINRA's expungement arbitration code. Under FINRA's current rules, a broker seeking expungement will pay a lower fee if they include a request for nominal damages. If nominal damages are requested along with an expungement, then the case is governed by the arbitration rules for cases seeking under $50,000 in damages. The filing fee for these cases can be as little as $50. Expungement cases with no damages requested are filed under the same rules as arbitration cases seeking more than $100,000 in damages, and carry a filing fee of $1,575.
Additionally, expungement cases with a request for nominal damages currently are heard by a single arbitrator. Conversely, expungement cases with no damages requested are heard by a panel of three arbitrators. Under the proposed rules, all expungement cases will be heard by a three-arbitrator panel.
Requests for nominal damages are seen in a large portion of expungement cases filed with FINRA. Between January 2017 and June 2019, 76% of FINRA expungement claims included a nominal damages request.
Opponents of this proposal see it as an attempt by FINRA to increase their budget. Meanwhile, some investor advocates feel that FINRA's expungement system needs a major overhaul, and don't believe that this new rule proposal goes far enough to protect investors.
The choice to pursue expungement of a BrokerCheck disclosure is not one to be taken likely, and can invite counterclaims from the firm that made the disclosure. If you choose to file an expungement claim, it is important to be represented by attorneys who are experienced in both expungement and also defending associated persons against FINRA member firms.
The attorneys of Eccleston Law LLC represent investors and advisors nationwide in securities and employment matters. The securities lawyers at Eccleston Law also practice a variety of other areas of practice for financial investors and advisors including Securities Fraud, Compliance Protection, Breach of Fiduciary Duty, FINRA Matters, and much more. Our attorneys draw on a combined experience of nearly 65 years in delivering the highest quality legal services. If you are in need of legal services, contact us to schedule a one-on-one consultation today.
Related Attorneys: James J. Eccleston
Tags: james eccleston, eccleston law, eccleston law llc, eccleston, finra, expungement, sec