FINRA Penalizes Morgan Stanley For Shortchanging Clients $800,000 In Fund Fee Rebates
Posted on January 10th, 2023 at 1:08 PM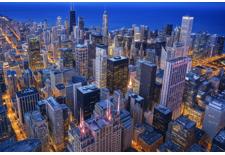 From the Desk of Jim Eccleston at Eccleston Law.
Morgan Stanley has agreed to pay $802,000 in restitution to clients after a Financial Industry Regulatory Authority (FINRA) investigation found that the firm's supervisory system had shortchanged some clients on mutual fund fee rebates between 2015 and 2021.
While Morgan Stanley will pay restitution to clients holding nearly 2,000 accounts, the firm avoided a fine due to its "extraordinary cooperation" with the investigation, according to FINRA. Morgan Stanley allegedly hired an independent consulting firm to enhance the review and further established a plan "to efficiently identify, notify, and repay customers", which "provided substantial assistance" to FINRA's investigation.
According to FINRA, Morgan Stanley's supervisory system failed to "provide certain customers with mutual fund sales charge waivers and fee rebates to which they were entitled through rights of reinstatement offered by mutual fund companies", between January 2015 and December 2021. FINRA determined that Morgan Stanley's system's use of sale settlement dates rather than execution dates likely prompted some of the shortchanging while coding errors "incorrectly excluded" four qualified plan account types from the fee waivers or refunds. However, Morgan Stanley has "enhanced its procedures" since January 2021 and took over responsibility for the rebates instead of relying on a third-party vendor, according to FINRA.
Eccleston Law LLC represents investors and financial advisors nationwide in securities, employment, regulatory and disciplinary matters.
Tags: eccleston, eccleston law, advisors, law, finra