FINRA Penalizes Center Street Securities Over Improper GPB Private Placement Sales
Posted on January 11th, 2023 at 1:41 PM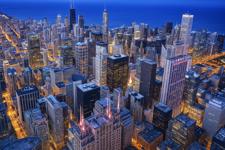 From the Desk of Jim Eccleston at Eccleston Law.
The Financial Industry Regulatory Authority (FINRA) has imposed a fine on Center Street Securities after the financial advisory firm improperly sold GPB private placements.
In total, FINRA now has penalized at least seven financial advisory firms since December 2022 for improper GPB private placement sales. According to FINRA, Center Street Securities failed to inform nearly 20 investors that GPB had failed to submit its required filings, including audited financial statements, with the Securities and Exchange Commission (SEC). Even though Center Street received an announcement from GPB Capital regarding the delays, Center Street preceded to sell 16 limited partnership interests in Automotive Portfolio and four limited partnership interests in Holdings II, according to FINRA.
FINRA determined that the sales, which totaled $1.2 million, occurred between May 2018 and June 2018. Center Street collected at least $98,727 in commissions from the improper GPB sales, according to FINRA. Center Street consented to a $70,000 fine and partial restitution of $89,652 without admitting or denying any of FINRA's investigatory findings in the Acceptance, Waiver and Consent ("AWC").
Eccleston Law LLC represents investors and financial advisors nationwide in securities, employment, regulatory and disciplinary matters.
Tags: eccleston, eccleston law, advisors, law, finra