FINRA Penalizes Baird Over $100 Trading Commissions
Posted on September 22nd, 2022 at 2:15 PM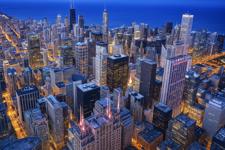 From the Desk of Jim Eccleston at Eccleston Law.
The Financial Industry Regulatory Authority (FINRA) has ordered Robert W. Baird & Co. to pay $461,481 plus interest due to allegations that the firm overcharged its clients on thousands of equity transactions for at least one year.
Baird's chief compliance officer, Christa Graverson, also consented to a $150,000 fine and restitution of $266,481 plus interest without admitting or denying FINRA's investigatory findings. According to FINRA, Baird's official commission schedule listed a minimum commission of $100 on equity transactions between June 2019 and December 2020, which resulted in "unfair commission being charged on 7,277 equity transactions."
Baird additionally failed to implement and maintain a supervisory system "reasonably designed to achieve compliance with FINRA Rule 2121", according to FINRA. FINRA has alleged that Baird imposed a minimum commission of $100 as well as a handling fee for all equity transactions. According to FINRA, Baird's equity transaction commissions ranged from over 5% to 93% of the transactions' principal value, while the average overcharge per equity transaction was $37. Although Baird often flagged equity transactions where clients were charged more than 5% of principal, Baird's supervisory system did not flag transactions where the firm charged the minimum $100 commissions, according to FINRA.
Eccleston Law LLC represents investors and financial advisors nationwide in securities, employment, regulatory and disciplinary matters.
Tags: eccleston, eccleston law, advisors, finra