FINRA Panel Rules Broker Does Not Have to Pay Six-Figure Balance on a Promissory Note
Posted on May 10th, 2017 at 3:35 PM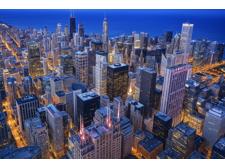 From the Desk of Jim Eccleston at Eccleston Law LLC:
In a recent decision, a FINRA arbitration panel ruled that a former Wells Fargo Advisors broker should not be required to pay back the outstanding balance and interest of $146,091 on his $415,870 forgivable loan. The panel's decision stems from an allegation that Wells Fargo allegedly pressured the broker to sign a note amendment in 2010 which the panel determined to be "unenforceable."
According to the arbitration claim, the broker left Wells Fargo Advisors in 2014 after 8 years at the firm and predecessor firm Wachovia Securities. At issue was a 2010 amendment to the 88-month promissory note agreement. The broker argued that he was "circumstantially pressured" to accept the extension and without the extension the loan would have been retired before he left his employment at Wells Fargo.
Wells Fargo, on the other hand, argued that the purpose of the amendment was aimed solely at helping brokers ease their tax burden during the 2008-2009 market crisis. The note amendment was beneficial, the firm argued, because it extended their deferral periods and substituted a lower post-crisis interest rate.
Ultimately, although not unanimously, the Panel sided with the broker and stated that he fulfilled his note obligation by having worked for Wachovia and Well Fargo for the time set out in the first, original note.
The attorneys of Eccleston Law LLC represent investors and advisers nationwide in securities and employment matters. The securities lawyers at Eccleston Law also practice a variety of other areas of securities for financial investors including Securities Fraud, Unauthorized Trading, Breach of Fiduciary Duty, Retirement Planning Negligence, and much more. Our attorneys draw on a combined experience of nearly 65 years in delivering the highest quality legal services. If you are in need of legal services, contact us to schedule a one-on-one consultation today.
Related Attorneys: James J. Eccleston
Tags: Eccleston, Eccleston Law, James Eccleston, Eccleston Law LLC