FINRA Panel Orders Ex-Broker to Pay $260K for Overstating Production
Posted on December 16th, 2016 at 1:00 PM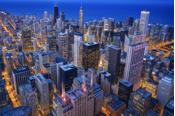 From the Desk of Jim Eccleston at Eccleston Law LLC:
A FINRA arbitration panel has ordered an ex-broker from Sarasota, Florida named Donald Lee Watson, Jr. to pay Jeffrey Matthews Financial Group an amount of $260,000 for allegedly making false claims about his production levels when being recruited to join the firm.
Mr. Watson a former broker of Stifel prior to joining Jeffrey Mathews Financial, stated that his gross production at Stifel had been more than $700,000 per year, presenting a W-2 form as proof. Based on that false claim, Jeffrey Matthews Financial decided to pay him $200,000 in advanced compensation if he joined the firm. However, after Mr. Watson was hired, Jeffrey Mathews Financial learned that the $700,000 was not based on production, and that his client spreadsheet was also fraudulent.
According to Mr. Watson's BrokerCheck, he is currently not registered with any brokerage firm after starting his own firm called D.L. Watson & Company in December 2015.
The attorneys of Eccleston Law LLC represent investors and advisers nationwide in securities and employment matters. The securities lawyers at Eccleston Law also practice a variety of other areas of securities for financial investors including unauthorized trading, securities fraud, breach of fiduciary duty, retirement planning negligence, and much more. Our attorneys draw on a combined experience of nearly 65 years in delivering the highest quality legal services. If you are in need of legal services, contact us to schedule a one-on-one consultation today.
Related Attorneys: James J. Eccleston
Tags: Eccleston, Eccleston Law, Eccleston Law LLC, James Eccleston, FINRA, arbitration panel, Donald Lee Watson Jr, Jeffrey Matthews Financial Group, broker, Stifel, false claim, advanced compensation, fraudulent, BrokerCheck, D.L. Watson & Company,