FINRA Panel Finds Morgan Stanley and a Broker Liable for Elder Abuse
Posted on June 21st, 2017 at 9:49 AM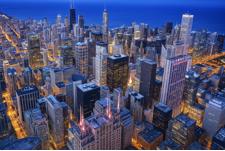 From the Desk of Jim Eccleston at Eccleston Law LLC:
A FINRA panel has ordered Morgan Stanley and a broker in Santa Ana, California to pay damages, attorneys' fees and interest to the estate of a deceased customer. According to the complaint, the Morgan Stanley broker allegedly allowed an elderly customer to withdraw money to pay a now-convicted fraudster for a home-security system. The panel awarded the estate of the deceased customer over $396,000 in total.
However, the opinion also offered a dissent. In the dissent, the panel member pointed out that the broker several times tried to dissuade the customer from her unusual withdrawals. The dissenting panelist also asserted that the broker had no legal authority to block the disbursement of funds and discounted the claim of the customer's estate that the firm and the broker should have acted in loco parentis, given the recent regulatory notices offered by FINRA on elder abuse.
The attorneys of Eccleston Law LLC represent investors and advisors nationwide in securities and employment matters. The securities lawyers at Eccleston Law also practice a variety of other areas of practice for financial advisors including Broker Litigation & Arbitration, Strategic Consulting Services, Regulatory Matters, Transition Contract Review, and much more. Our attorneys draw on a combined experience of nearly 65 years in delivering the highest quality legal services. If you are in need of legal services, contact us to schedule a one-on-one consultation today.
Related Attorneys: James J. Eccleston
Tags: Jim Eccleston, Eccleston Law, Eccleston Law LLC, Eccleston, FINRA