FINRA Panel Awards Two Teachers $2.38 Million in Connection with Fraud Claim
Posted on February 6th, 2019 at 9:57 AM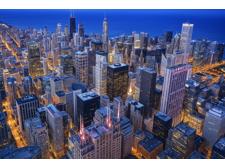 From the Desk of Jim Eccleston at Eccleston Law LLC:
A FINRA panel has awarded two retired school teachers a total of $2.38 in connection with a claim that they had filed against Virginia-based broker-dealer, Capitol Securities, and its former broker, identified in the award as "Mr. T."
According to the complaint, in 2009 the teachers became clients of Capitol Securities and Mr. T. The teachers asserted in their complaint that Mr. T engaged in short-term and risky trading strategies in order to collect quick commission payments even though the accounts were coded as long-term growth with moderate risk levels. In addition, Mr. T also allegedly stole funds from the teachers by making unauthorized fund transfers and withdrawals.
Furthermore, the FINRA panel found evidence that Capitol Securities had knowledge of Mr. T's wrongdoings because his branch manager flagged the teachers' accounts after several trading alerts occurred.
After Mr. T was terminated from Capitol Securities in 2017, he mailed letters to both teachers where he confessed that he had lost $1.5 million of their money through fraudulent activities. Mr. T committed suicide sometime thereafter.
The attorneys of Eccleston Law LLC represent investors and advisors nationwide in securities and employment matters. The securities lawyers at Eccleston Law also practice a variety of other areas of practice for financial investors and advisors including Securities Fraud, Compliance Protection, Breach of Fiduciary Duty, FINRA Matters, and much more. Our attorneys draw on a combined experience of nearly 65 years in delivering the highest quality legal services. If you are in need of legal services, contact us to schedule a one-on-one consultation today.
Related Attorneys: James J. Eccleston
Tags: james eccleston, eccleston law, eccleston law llc, eccleston, finra, capitol securities, embezzlement, fraud