FINRA Orders Raymond James to Pay $1.1 Million For Overcharges and Supervisory Failures
Posted on November 2nd, 2022 at 3:11 PM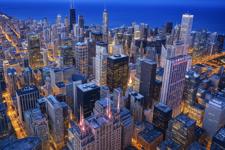 From the Desk of Jim Eccleston at Eccleston Law.
The Financial Industry Regulatory Authority (FINRA) has ordered Raymond James to pay at least $1.1 million over supervisory failures that resulted in excessive commissions charged to clients as well as unauthorized changes to account designations on trades.
According to FINRA, a Raymond James father-and-son team based in Mercer Island, Washington, orchestrated a scheme to overcharge seven institutional clients nearly $2.4 million between January 2021 and April 2018. While the commissions charges raised "multiple red flags" over the relevant period, Raymond James failed to reasonably investigate the advisors, according to FINRA. FINRA barred the father-and-son duo from the industry in June 2018 after each of them voluntarily resigned while under investigation one month prior.
Additionally, FINRA alleged that Raymond James failed to employ a qualified supervisor to authorize changes to the account name or designation on at least 7,500 equity orders between January 2012 and February 2020. Raymond James' failure led one client to lose $100,000 when an advisor altered the designation on certain orders to his own account, according to FINRA.
Eccleston Law LLC represents investors and financial advisors nationwide in securities, employment, regulatory and disciplinary matters.
Tags: eccleston, eccleston law, advisors, law, finra