FINRA Orders Morgan Stanley to Pay $697,897 Over Failure to Supervise Nine Advisors
Posted on December 8th, 2022 at 2:48 PM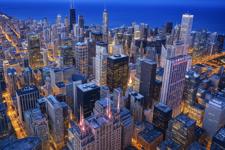 From the Desk of Jim Eccleston at Eccleston Law.
The Financial Industry Regulatory Authority (FINRA) has ordered Morgan Stanley to pay $697,897, including a $200,000 fine and $497,897 in restitution, for failing to adhere to its own procedures for supervising its advisors' high-risk recommendations.
Morgan Stanley failed to "reasonably supervise" nine advisors who made hundreds of potentially problematic recommendations to investors with a moderate or conservative risk tolerance between January 2014 and December 2018, according to FINRA. According to the settlement, the investments ranged from master limited partnerships in the energy sector to early-stage pharmaceutical companies, and one investment in a Chinese telecommunication company resulted in eight investors collectively losing $1.6 million.
Morgan Stanley's procedures required advisors to submit a "Plan of Solicitation" explaining their recommendations if they were pitching an investment not listed on the S&P 500 Index, not covered by Morgan Stanley Research, and not rated three stars or better by an independent third-party research service, according to FINRA. However, "The firm did not evaluate whether the recommendations were consistent with the customers' investment profiles", FINRA said. Morgan Stanley agreed to the settlement without admitting or denying any of FINRA's investigatory findings.
Eccleston Law LLC represents investors and financial advisors nationwide in securities,
employment, regulatory and disciplinary matters.
Tags: eccleston, eccleston law, advisors, law, finra