FINRA Orders Merrill Lynch to Pay Brokers $800,000 in Damages After Termination Dispute
Posted on October 24th, 2016 at 9:03 AM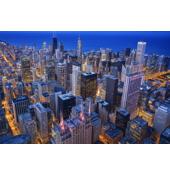 From the Desk of Jim Eccleston at Eccleston Law LLC:
FINRA has ordered Bank of America Merrill Lynch to pay $800,000 in compensatory damages to two brokers who were owed compensation by the firm when they were fired without cause.
This order results from Merrill Lynch initially bringing its own claim in 2015 against the two brokers alleging that they both owed the firm money under a promissory note agreement they signed when they were hired in April 2009. The brokerage firm claimed about $1.6 million in damages due on the outstanding balance of the promissory notes. Merrill Lynch alleged that it fired the brokers for just cause because they improperly handled a customer complaint by not immediately informing their employer of the client's dissatisfaction.
After Merrill Lynch's claim was filed, the two brokers filed a counterclaim alleging fraud, defamation and tortious interference with an existing contract, asserting that there was no cause for termination and that Merrill Lynch had a financial incentive to fire them.
In its ruling, FINRA also ordered Merrill to pay the brokers' attorneys' fees, which totaled $215,000.
The attorneys of Eccleston Law LLC represent investors and advisers nationwide in securities and employment matters. The securities lawyers at Eccleston Law also practice a variety of other areas of securities for financial advisors including breakaway broker services, employment matters, strategic consulting and counseling, broker litigation and arbitration,whistleblower actions, and much more. Our attorneys draw on a combined experience of nearly 65 years in delivering the highest quality legal services. If you are in need of legal services, contact us to schedule a one-on-one consultation today.
Related Attorneys: James J. Eccleston
Tags: Eccleston, Eccleston Law, James Eccleston, Eccleston Law LLC, FINRA, Merrill Lynch, brokers, Bank of America Merrill Lynch, compensatory damages, compensation, fraud, brokerage firm,