FINRA Orders Former Ameriprise Broker to Pay $675,000 Over Customer Complaint
Posted on December 12th, 2017 at 4:40 PM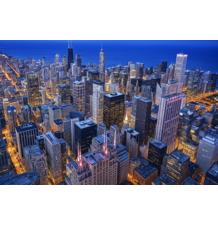 From the Desk of Jim Eccleston at Eccleston Law LLC:
Former Ameriprise broker, Li-Lin Hsu of Glendale, California was ordered to pay her former employer $675,000 over a customer complaint which the firm later settled.
Hsu, who was terminated from the firm in 2015 for violating company policies, worked for Ameriprise from 2006 until March 2015. After her termination from Ameriprise, Hsu joined the RIA firm, Transglobal Advisory in Pasadena, California.
Hsu's termination stemmed from a 2015 complaint filed by one of Hsu's customers against Ameriprise over accusations of misappropriated investment funds. In the compliant, Hsu's customer named Ameriprise as the sole party in the action, which accused the firm of not informing the petitioner that Hsu had been suspended "due to repeated violations of company policy and applicable law." After a settlement of $675,000 was reached, Ameriprise attempted to collect from Hsu by filing a third-party arbitration claim against its former employee.
In addition to the third-party arbitration claim against Hsu, Ameriprise sought a temporary restraining order and a preliminary injunction against Hsu for allegedly passing herself off as an Ameriprise financial advisor after she was terminated. Specifically, Hsu claimed on her Facebook and LinkedIn profiles that she was still employed at Ameriprise after she was terminated and also used Ameriprise stationary to contact customers well after she was fired.
Lastly, according to BrokerCheck, Hsu was named in another arbitration matter involving individuals seeking $1 million in damages. According the complaint, Hsu allegedly advised these individuals to purchase a failing and unprofitable business for her personal gain, while illegally borrowing money from them at the same time.
The attorneys of Eccleston Law LLC represent investors and advisors nationwide in securities and employment matters. The securities lawyers at Eccleston Law also practice a variety of other areas of practice for financial advisors including Broker Litigation & Arbitration, Strategic Consulting Services, Regulatory Matters, Transition Contract Review, and much more. Our attorneys draw on a combined experience of nearly 65 years in delivering the highest quality legal services. If you are in need of legal services, contact us to schedule a one-on-one consultation today.
Related Attorneys: James J. Eccleston
Tags: Eccleston Law, Eccleston, James Eccleston, Eccleston Law LLC