FINRA Orders D.E. Shaw to Pay Former Fund Manager $52 Million in Defamation Suit
Posted on July 15th, 2022 at 12:21 PM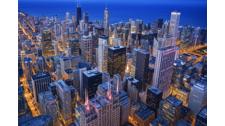 From the Desk of Jim Eccleston at Eccleston Law:
A Financial Industry Regulatory Authority (FINRA) arbitration panel has ordered D.E. Shaw to pay a former fund manager $52 million, which constitutes one of the largest defamation awards in nearly a decade.
The former fund manager, Daniel Michalow, initially sought $600 million after he was discharged from the firm in 2018 over sexual misconduct allegations. While Michalow initially agreed to resign from the firm, the resignation turned into a termination and led to an internal investigation after Michalow took issue with a noncompete clause the hedge fund was attempting to enforce against him.
The arbitration award is unique due to its size and the fact that it holds the hedge fund and four individuals "jointly and severally responsible", which will make it more challenging to avoid payment through bankruptcy.
Eccleston Law LLC represents investors and financial advisors nationwide in securities, employment, regulatory and disciplinary matters.