FINRA Looks to Firms to Curb Elder Abuse
Posted on November 6th, 2016 at 3:00 PM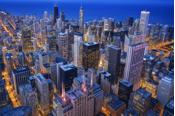 From the Desk of Jim Eccleston at Eccleston Law LLC:
As the population continues to age, FINRA has proposed new regulations that would expand wealth management firms' responsibilities as well as their scope of action with regard to the financial abuse of the elderly.
A proposal was submitted to the SEC by FINRA which would require firms to make "reasonable" efforts to get the contact information for a client's so-called trusted person. A client's trusted person is someone that the firm could contact if they suspect abuse. The proposed regulations would also allow FINRA to place a temporary hold on the disbursement of funds when it suspects abuse.
FINRA believes the proposed changes are important because currently firms are not required to contact someone who is not the account holder. The proposed regulations will not go into effect until they are approved by the SEC.
The attorneys of Eccleston Law LLC represent investors and advisers nationwide in securities and employment matters. The securities lawyers at Eccleston Law also practice a variety of other areas of securities for financial advisors including breakaway broker services, employment matters, strategic consulting and counseling, broker litigation and arbitration,whistleblower actions, and much more. Our attorneys draw on a combined experience of nearly 65 years in delivering the highest quality legal services. If you are in need of legal services, contact us to schedule a one-on-one consultation today.
Related Attorneys: James J. Eccleston
Tags: Eccleston, James Eccleston, FINRA, elder abuse, financial abuse, SEC, funds,