FINRA Issues Warning of Fraud Linked to Low-Priced Securities
Posted on February 12th, 2021 at 7:46 AM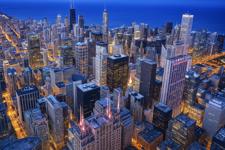 From the Desk of Jim Eccleston at Eccleston Law LLC:
The Financial Industry Regulatory Authority (FINRA) warns of potentially fraudulent activity involving low-priced securities offerings. These low-priced offerings include COVID-19 and cannabis-related businesses. FINRA's Regulatory Notice 21-03 notes that "potential misrepresentations about low-priced securities issuers' involvement with COVID-19 related products or services."
The misrepresentations appear to be part of a market manipulation scheme that targets unsuspecting investors. FINRA's Regulatory Notice indicates that low-priced offerings tend to be volatile and trade in low volumes. It can be challenging to locate accurate information about the securities. There is a pattern of bad actors exploiting the nature of low-priced securities to engage in fraudulent manipulations. Bad actors take advantage of trends and significant events to execute the fraud. The rapid growth in cannabis-related businesses and the ongoing pandemic present the perfect opportunity for bad actors to manipulate the market.
Firms engaging in low-priced securities should be aware of the SEC's recent Staff Bulletin, "Risks Associated with Omnibus Accounts Transacting in Low-Priced Securities." The bulletin highlights various risks arising from illicit activities associated with transactions in low-priced securities through omnibus accounts, namely transactions made on behalf of omnibus accounts maintained for foreign financial institutions.
Eccleston Law LLC represents financial advisors nationwide. Please contact us to discuss any issues that you may have.
Tags: eccleston, eccleston law, fraud, finra, securities