FINRA Issues Regulatory Notice Which Provides Guidance on Customer Communications Related to Departing Registered Representatives- Part 1
Posted on April 12th, 2019 at 5:04 PM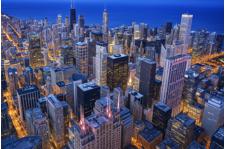 From the Desk of Jim Eccleston at Eccleston Law LLC:
On April 5, 2019, FINRA issued Regulatory Notice 19-10 to provide guidance on customer communications related to departing registered representatives. This is the first in a series to address the key points in FINRA Regulatory Notice 19-10.
To begin, in the general background section, FINRA points out that the purpose of the regulatory notice is to ensure that customers can make a timely and informed choice about where to maintain their assets when their registered representative leaves a firm.
As a rule of thumb, FINRA expects member firms to "promptly and clearly communicate to affected customers how their accounts will continue to be serviced" after the departure of a registered representative. In addition, FINRA expects member firm to provide customers with "timely and complete answers, if known, when the customer asks questions about a departing registered representative."
What does that mean? How can advisors best position themselves to take advantage of regulatory Notice 19-10 in their transitions? We will address those and other questions during this series.
The attorneys at Eccleston Law assist financial advisors nationwide in their employment transitions, negotiate their transition agreements (including employment agreements and forgivable loans), and defend reps in arbitration and litigation during and after their transition.
The attorneys of Eccleston Law LLC represent investors and advisors nationwide in securities and employment matters. The securities lawyers at Eccleston Law also practice a variety of other areas of practice for financial investors and advisors including Securities Fraud, Compliance Protection, Breach of Fiduciary Duty, FINRA Matters, and much more. Our attorneys draw on a combined experience of nearly 65 years in delivering the highest quality legal services. If you are in need of legal services, contact us to schedule a one-on-one consultation today.
Related Attorneys: James J. Eccleston
Tags: james eccleston, eccleston law, eccleston law llc, eccleston, finra, regulatory issues, customer communications, finra representatives