FINRA Issues Fine to Small Advisory Firm Over Material Misrepresentations
Posted on December 3rd, 2021 at 12:20 PM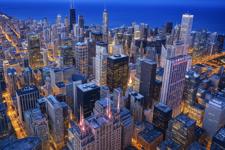 From the Desk of Jim Eccleston at Eccleston Law:
The Financial Industry Regulatory Authority has censured and issued a $250,000 fine to a Los Angeles-based advisory firm, WestPark Capital Inc., for making material misrepresentations pertaining to promissory notes offered by its parent company.
WestPark Capital, which is owned by WestPark Capital Financial Services, employs 60 registered advisors across eight branch offices, according to the FINRA settlement. The promissory notes were sold to 21 clients between January 2012 and January 2018 for $3.9 million, according to FINRA. WestPark Capital agreed to the settlement without admitting or denying any of FINRA's findings.
Additionally, FINRA issued a four-month suspension and $30,000 fine to WestPark Capital's CEO, Richard Rappaport. Rappaport had approved the offering documents that contained material misrepresentations and which omitted material facts. For instance, the offering documents for the promissory notes failed to disclose the parent company's net operating losses sustained each year between 2012 and 2016, according to FINRA.
Eccleston Law LLC represents investors and financial advisors nationwide in securities, employment, regulatory and disciplinary matters.
Tags: eccleston, eccleston law, firna, westpark capital