FINRA Investor Education Foundation: Financial Knowledge and Decision-Making
Posted on August 15th, 2019 at 3:02 PM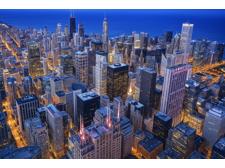 From the Desk of Jim Eccleston at Eccleston Law LLC:
In June 2019, the FINRA Investor Education Foundation released, "The State of U.S. Financial Capability: The 2018 National Financial Capability Study" (or "The NFCS"), which included some key information for the average American investor. In part two of this two part series on the FINRA study, we will delve into why it is vital to use financial knowledge directly with decision-making, as well as some statistics on where the nation stands as a whole.
To truly be a financially-savvy person, there must be a direct link between taking the financial knowledge you possess and applying it to actual financial decision-making issues. The NFCS shows that concerning this link tends to be weaker than one would expect. The first step towards closing this gap is increasing financial literacy.
Having a basic understanding of economic and financial concepts are vital; these concepts include things like: mortgages, interest rates, inflation, risk, compound interest, and bond prices. In the NFCS survey, about 40% of the respondents were able to answer at least four of these topics correctly. Furthermore, only about 7% of respondents were able to answer all of the six questions correctly. This constituted a shift down from a similar survey taken in 2009 of about 4%.
The stronger a person's financial literacy is the higher their financial capabilities are. The literacy helps avoid risky behaviors like credit card expenses and debt mismanagement. The study showed a concerning inflation of respondent's perceptions of their financial knowledge versus test results.
Overall, the best thing to do, as FINRA shows in its study, is to take advantage of opportunities to increase your individual financial knowledge. Whether it's through a course offered at work or school, it is an investment into your future financial stability because it directly correlates to increased positive financial behaviors.
The attorneys of Eccleston Law LLC represent investors and advisors nationwide in securities and employment matters. The securities lawyers at Eccleston Law also practice a variety of other areas of practice for financial investors and advisors including Securities Fraud, Compliance Protection, Breach of Fiduciary Duty, FINRA Matters, and much more. Our attorneys draw on a combined experience of nearly 65 years in delivering the highest quality legal services. If you are in need of legal services, contact us to schedule a one-on-one consultation today.
Related Attorneys: James J. Eccleston
Tags: james eccleston, eccleston law, eccleston law llc, eccleston, finra, finra investor, nfcs, national financial capability study