FINRA Investigates the Sale of Business Development Company Interests
Posted on August 18th, 2016 at 12:55 PM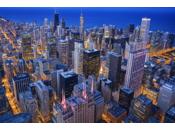 From the Desk of Jim Eccleston at Eccleston Law LLC:
FINRA is launching investigations of brokers who have selling arrangements with Business Development Companies (BDCs). BDCs are the latest focus of the regulator in a line of alternative investment products.
FINRA has requested that all firms submit a list of all BDCs offered by firms as well as a list of the brokers who specifically have a selling agreement with them. In addition, FINRA is reviewing the due diligence procedures that the firms have to avoid conflicts of interest.
The object of the investigation is to analyze the details of how BDCs are marketed and sold to investors. FINRA representative, Michelle Ong, said in a statement, "Given the complexity and high-risk nature of this product, there is concern that retail customers may not fully understand the risks and potential impact on their portfolios."
In the past, FINRA was focused on the sale of non-traded real estate investment trusts, leveraged exchange-traded funds, structured products, and mortgage backed securities in much the same way they are focusing on BDCs now. They want to make sure that suitability and supervision both are adequate. Ong says that, "Many of the firms that distributed non-traded REITs are now turning to non-traded BDCs."
Some industry professionals are concerned that this alternative product is the "flavor of the month," as its concerns closely align with other products that have come and gone. Those concerns include high commissions and fees, illiquidity risks and uncertainty regarding the time period that BDCs will hold funds before they are invested.
The attorneys of Eccleston Law LLC represent investors and advisers nationwide in securities and employment matters. Our attorneys draw on a combined experience of nearly 65 years in delivering the highest quality legal services. If you are in need of legal services, contact us to schedule a one-on-one consultation today.
Related Attorneys: James J. Eccleston
Tags: Eccleston, Eccleston Law, Eccleston Law LLC, James Eccleston