FINRA Imposes Suspension on Ohio-Based Advisor Over Outside Investments
Posted on December 2nd, 2021 at 2:20 PM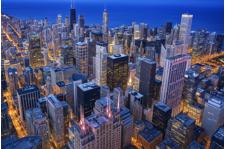 From the Desk of Jim Eccleston at Eccleston Law:
The Financial Industry Regulatory Authority (FINRA) has issued a one-year suspension and $12,500 fine to an Ohio-based advisor, William LeBoeuf, who worked at Merrill Lynch and Cetera Advisor Networks when the violations occurred.
FINRA alleges that LeBoeuf collected a total of $1 million from his clients between 2017 and 2019 to invest in a software company and a private real estate fund. LeBoeuf failed to receive written approval from Merrill Lynch or Cetera, which violates FINRA's Rule 3280 governing private securities transactions.
FINRA further alleges that LeBoeuf emailed marketing materials to potential investors in the software company without properly explaining the risks of the strategy, which violated FINRA Rule 2210 prohibiting misleading communications with clients. According to FINRA, while LeBoeuf did not collect any compensation for raising $1 million from clients, he expected to be paid in equity in the software company so long as specific asset targets were achieved.
LeBoeuf consented to the suspension without admitting or denying any of FINRA's findings.
Eccleston Law LLC represents investors and financial advisors nationwide in securities, employment, regulatory and disciplinary matters.
Tags: eccleston, eccleston law, finra, suspension