FINRA Hires Law Firm To Independently Investigate Arbitrator Selection Process
Posted on February 25th, 2022 at 11:12 AM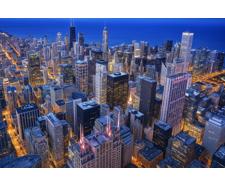 From the Desk of Jim Eccleston at Eccleston Law:
The Financial Industry Regulatory Authority (FINRA) has hired outside legal counsel to independently investigate whether FINRA's Dispute Resolution Services (DRS) adhered to its policies and procedures for arbitrator selection relating to a recent arbitration proceeding, in which the award was vacated by an Atlanta Superior Court judge.

FINRA CEO Robert Cook announced that "FINRA recognizes the importance of maintaining trust in the system and is committed to ensuring the DRS arbitration forum is operated in a fair and neutral manner." The law firm will report the firm's findings to the Audit Committee of FINRA's Board of Governors.

FINRA's DRS oversees an arbitration forum to facilitate the resolution of disputes involving investors, securities firms and financial advisors.

Eccleston Law LLC represents investors and financial advisors nationwide in securities, employment, regulatory and disciplinary matters.
Tags: eccleston, eccleston law, finra