FINRA Follows States in Enacting New Rules to Fight Elder Abuse
Posted on June 9th, 2017 at 2:55 PM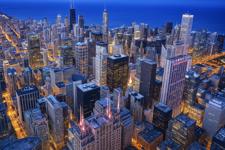 From the Desk of Jim Eccleston at Eccleston Law LLC:
FINRA has developed a rule set to take effect on February 5, 2018, which requires brokers to attempt to obtain a trusted contact person for each client's account. The FINRA rule also will afford brokers a safe harbor from liability if they delay a transaction request in situations where they fear that a client is the victim of financial abuse.
FINRA's aim to give brokers more tools to combat elder abuse, comes at a time where many states are taking the same or similar action. Moreover, the North American Securities Administrators Association (NASAA) has developed a model act which closely resembles FINRA's rule.
The NASAA model act requires brokers to report instances of suspected elder abuse to state authorities, and would authorize them to delay disbursements of funds for up to 15 days if they believe their clients are being abused.
FINRA and the states see elder abuse as a systemic problem that needs to be addressed. FINRA estimates that the financial toll of elder abuse could be between $3 billion and $36 billion annually, in part because so many instances go unreported.
The attorneys of Eccleston Law LLC represent investors and advisors nationwide in securities and employment matters. The securities lawyers at Eccleston Law also practice a variety of other areas of practice for financial advisors including Broker Litigation & Arbitration, Strategic Consulting Services, Regulatory Matters, Transition Contract Review, and much more. Our attorneys draw on a combined experience of nearly 65 years in delivering the highest quality legal services. If you are in need of legal services, contact us to schedule a one-on-one consultation today.
Related Attorneys: James J. Eccleston
Tags: Eccleston, Eccleston Law, James Eccleston, Eccleston Law LLC