FINRA Fines Wedbush Securities $850,000 For Allegedly Falsifying Client Statements
Posted on November 21st, 2022 at 2:12 PM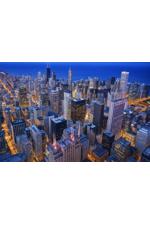 From the Desk of Jim Eccleston at Eccleston Law.
The Financial Industry Regulatory Authority (FINRA) has fined Wedbush Securities $850,000 to settle allegations that the firm falsified monthly client statements for five years.
Wedbush, which employs 540 registered advisors in 40 branch offices nationwide, has agreed to pay the fine without admitting or denying any of FINRA's investigatory findings. According to FINRA, Wedbush "negligently misrepresented" monthly account statements sent to nearly 610 clients between 2013 and 2018 by indicating that 38 municipal and corporate bonds were making interest or principal payments when, in reality, the bonds were in default. While Wedbush was notified that the bonds were in default, Wedbush failed to inform the vendor it employed to maintain information about securities held by clients, according to FINRA.
FINRA additionally alleged that Wedbush failed to reasonably review the accuracy of the monthly account statements, even after a vendor notified the firm in 2016 that it was misreporting bond default information. According to the settlement, Wedbush also allegedly failed to delivery order execution and margin disclosures to nearly 14,900 clients between 2010 and 2020.
Eccleston Law LLC represents investors and financial advisors nationwide in securities, employment, regulatory and disciplinary matters.
Tags: eccleston, eccleston law, advisors, law, finra