FINRA Fines United Planners Over GPB Private Placement Sales
Posted on June 30th, 2022 at 1:18 PM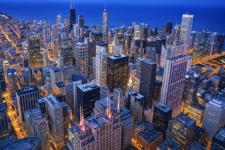 From the Desk of Jim Eccleston at Eccleston Law:
The Financial Industry Regulatory Authority (FINRA) has fined United Planners' Financial Services of America over negligent sales of private placements issued by GPB Capital Holdings.

The issuance comes after GPB failed to submit audited financial statements in 2018 for some of its investments that pose a higher risk. The settlement, which United Planners accepted without admitting or denying any of FINRA's investigatory findings, requires the firm to pay $40,000 in fines and $37,000 in restitution to four particular clients. FINRA has categorized the restitution as "partial" since it accounted only for commissions the clients previously had paid.

GPB cut dividends for some of its private placements after failing to timely file the audited financial statements. Furthermore, the Justice Department charged GPB founder David Gentile and other executives with fraud in 2021. According to FINRA, United Planners "negligently omitted" to inform four GPB private placement investors that the company had failed to timely submit required filings with the SEC, including audited financial statements.

Eccleston Law LLC represents investors and financial advisors nationwide in securities, employment, regulatory and disciplinary matters.
Tags: eccleston, eccleston law, finra