FINRA Fines UBS Over Unjustified Mutual Fund Sales Charges
Posted on August 31st, 2016 at 3:19 PM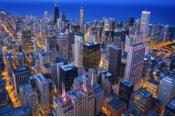 From the Desk of Jim Eccleston at Eccleston Law LLC:
FINRA has fined UBS for failing to waive sales charges for approximately 2,700 eligible customers purchasing Class A shares. The omission resulted in charging those clients $277,636 in excess sales charges. FINRA asserted that UBS acted inappropriately because it was charging eligible clients front-end sales charges on the purchase of mutual funds.
According to AdvisorHub, the sales charges that should have been waived stem from a process known as the "right to reinstatement." This occurs when mutual funds often waive the front-end sales charge on Class A shares for investors who reinvest in a fund within 90 to 180 days of a previous sale. From 2009 to June 2013, UBS failed to provide the sales charge waivers to about 2,700 customers entitled to the rights of reinstatement.
UBS has reimbursed all customers who paid the sales charges and it also agreed to a censure and fine of $250,000.
This is not the only time UBS has been fined by FINRA over the issue of failing to waive sales charges. In 2008, UBS agreed to pay $250,000 to FINRA for failing to waive Class A sales charges to customers who made transfers within fund families.
The attorneys of Eccleston Law LLC represent investors and advisers nationwide in securities and employment matters. Our attorneys draw on a combined experience of nearly 65 years in delivering the highest quality legal services. If you are in need of legal services, contact us to schedule a one-on-one consultation today.
Related Attorneys: James J. Eccleston
Tags: Eccleston, Eccleston Law, Eccleston Law LLC, James Eccleston