FINRA Fines Summit Equities $325,000 Over Variable Annuity Sales
Posted on May 23rd, 2017 at 11:00 AM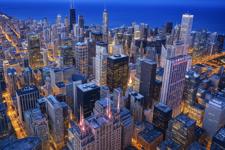 From the Desk of Jim Eccleston at Eccleston Law LLC:
New Jersey based broker-dealer, Summit Equities Inc., has been fined by FINRA for over $325,000 allegedly for failing to reasonably supervise brokers' sales of multi-share class variable annuities from 2011 to 2015. According to FINRA, Summit sold 1,037 individual variable annuity contracts to customers and about 45% of the contracts were L-shares.
FINRA also accused the BD of failing to provide training to its registered representatives and principals on the sale of these annuities.
Overall, the sale of L-share variable annuities have been on the decline as a result of the potential implementation of the fiduciary rule, which would place more restrictive sales practice and disclosure conditions on those products.
The attorneys of Eccleston Law LLC represent investors and advisors nationwide in securities and employment matters. The securities lawyers at Eccleston Law also practice a variety of other areas of practice for financial advisors including Broker Litigation & Arbitration, Strategic Consulting Services, Regulatory Matters, Transition Contract Review, and much more. Our attorneys draw on a combined experience of nearly 65 years in delivering the highest quality legal services. If you are in need of legal services, contact us to schedule a one-on-one consultation today.
Related Attorneys: James J. Eccleston
Tags: Eccleston, Eccleston Law, James Eccleston, Eccleston Law LLC