FINRA Fines New Jersey-Based Broker-Dealer, Buckman, Buckman & Reid For Failing to Reasonably Supervise Two Former Financial Advisors
Posted on May 1st, 2019 at 4:28 PM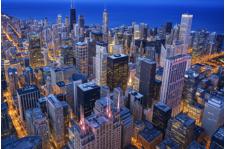 From the Desk of Jim Eccleston at Eccleston Law LLC:
FINRA has ordered New Jersey-based broker-dealer Buckman, Buckman & Reid Inc. (BBR) to pay approximately $205,000 in restitution to seven customers for failing to reasonably supervise two former financial advisors who recommended excessive and unsuitable trades to their customers.
According to FINRA, from 2013 to 2017, BBR's management failed to identify that two financial advisors with the firm had engaged in frequent and short-term trading of unit investment trusts (UITs) and other long-term term investments with significant up-front costs.
Moreover, one of the financial advisors excessively traded UITs and other long-term investments resulting in losses of approximately $163,000. As a result of those trades, the financial advisor received approximately $210,000 in commission payments. In addition, the firm failed to supervise a second financial advisor, who had excessively traded in three customers' accounts and concentrated another four of his customers in a single speculative stock.
Notably, despite receiving monthly exception reports demonstrating that there was excessive trading in the financial advisors' customer accounts, BBR management never reviewed the reports. BBR also was aware that one of the financial advisors had recommended concentrated positions in a stock to several customers but failed to take any measures to determine the concentration levels or whether the security was suitable for his customers.
The attorneys of Eccleston Law LLC represent investors and advisors nationwide in securities and employment matters. The securities lawyers at Eccleston Law also practice a variety of other areas of practice for financial investors and advisors including Securities Fraud, Compliance Protection, Breach of Fiduciary Duty, FINRA Matters, and much more. Our attorneys draw on a combined experience of nearly 65 years in delivering the highest quality legal services. If you are in need of legal services, contact us to schedule a one-on-one consultation today.
Related Attorneys: James J. Eccleston
Tags: james eccleston, eccleston law, eccleston law llc, eccleston, finra, buckman buckman & reid, financial advisor, inestment trusts