FINRA Fines National Securities $9 Million Over GPB and Other Misconduct
Posted on July 6th, 2022 at 11:34 AM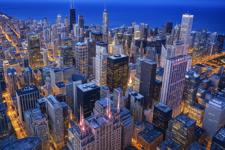 From the Desk of Jim Eccleston:
The Financial Industry Regulatory Authority (FINRA) has fined National Securities over a host of issues, including artificially influencing the market for securities it had underwritten and negligently omitting to inform GPB Capital private placement investors that the company had failed to timely file its audited financial statements.
National Securities acted as an underwriter for three initial public offering and seven follow-on offerings between June 2016 and December 2018, according to FINRA. FINRA alleges that National Securities violated industry rules by improperly convincing several clients to purchase stock in the aftermarket of the offerings prior to their completion. According to FINRA, industry rules prevent underwriters from attempting to convince any individual to purchase an offered security during a restricted period. "National Securities Corp.'s conduct was aimed at artificially stimulating demand and supporting the price of the offered securities, which tended to be thinly traded, in the immediate aftermarket", according to FINRA.
National Securities has been ordered to pay disgorgement of $4.8 million in net profits it generated for underwriting the 10 public offerings as well as $625,000 in restitution for failing to disclose material information to GPB Capital private placement investors. FINRA also has ordered the firm to pay an additional $3.6 million fine for the misconduct as well as various other supervisory violations.
Eccleston Law LLC represents investors and financial advisors nationwide in securities, employment, regulatory and disciplinary matters.
Tags: eccleston, eccleston law, finra, fines