FINRA Fines Merrill Lynch $1.2 Million Over Delays In Complying With Investigations
Posted on December 29th, 2021 at 1:11 PM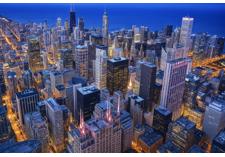 From the Desk of Jim Eccleston at Eccleston Law:
The Financial Industry Regulatory Authority (FINRA) has levied a $1.2 million fine against Merrill Lynch for allegedly failing to comply with two separate FINRA enforcement investigations, which lead to the suspension of one advisor and the barring of another.
According to FINRA, Merrill failed to submit requested documents, including the advisors' telephone records and client notes, for at least two years. The issues occurred primarily because an unnamed record-keeping vendor had destroyed or erased some of the requested documents, FINRA alleged. The delays interfered with FINRA's investigations and caused Merrill to breach Rule 8210, which mandates cooperation with regulator investigations in a "timely manner".
Merrill agreed to a settlement with admitting or denying FINRA's findings. According to FINRA, Merrill also failed to produce additional responsive documents for more than two years, including account opening statements. However, Merrill adopted "additional processes" in September 2021 for monitoring requests for extensions of time to respond to FINRA inquiries while addressing other concerns raised by FINRA staff.
Eccleston Law LLC represents investors and financial advisors nationwide in securities, employment, regulatory and disciplinary matters.
Tags: eccleston, eccleston law, finra, merrill lynch, fines