FINRA Fines LPL $150,000 For Failing to Detect Advisor's Ponzi Scheme
Posted on December 21st, 2022 at 1:33 PM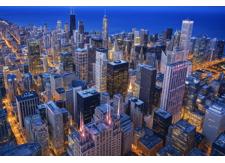 From the Desk of Jim Eccleston at Eccleston Law.
The Financial Industry Regulatory Authority (FINRA) has fined LPL Financial $150,000 for failing to adequately supervise an advisor who later was found to have perpetuated a Ponzi scheme.
The LPL advisor, Rhett Bedwell, allegedly convinced five LPL customer to transfer assets from investments held at LPL to accounts unassociated with LPL between 2018 and 2019, according to FINRA. After the clients moved at least $650,000, a subsequent LPL investigation determined that the funds had been converted in what LPL deemed as a Ponzi scheme, according to a FINRA Letter of Acceptance, Waiver and Consent ("AWC"). According to FINRA, LPL knew that Bedwell had been conducting minimal business by earning less than $900 in annual compensation in 2018 from LPL. FINRA alleged that LPL failed to undertake reasonable precautions to determine whether Bedwell was conducting outside business.
Further, Bedwell disclosed to LPL during 2018 that he was using a social media networking service for business purposes, but LPL failed to review Bedwell's account to determine the nature of Bedwell's social media activity, according to FINRA. In fact, Bedwell's social media account indicated that he was vice president for the firm to which client funds were being siphoned. Also, Bedwell's association with that firm was discussed in nearly 40 messages either sent from or delivered to his LPL email account, according to FINRA.
Eccleston Law LLC represents investors and financial advisors nationwide in securities, employment, regulatory and disciplinary matters.
Tags: eccleston, eccleston law, advisors, law, finra