FINRA Fines J.P. Morgan Over Failure to Supervise a Former Advisor
Posted on August 19th, 2022 at 1:30 PM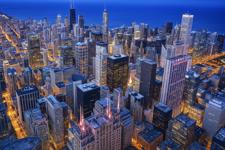 From the Desk of Jim Eccleston at Eccleston Law.
The Financial Industry Regulatory Authority (FINRA) has fined J.P. Morgan $200,000 for failing to reasonably supervise a former advisor who made several unsuitable trades in his wealthy grandmother's account.
The grandmother, Beverly Schottenstein, won nearly $19 million in damages last year in a FINRA arbitration in which she alleged that J.P. Morgan and her two grandsons had mishandled her account. Evan Schottenstein and Avi Schottenstein were the advisors responsible for managing the account, but neither advisor was named in the settlement between FINRA and J.P. Morgan. Evan Schottenstein, who has been barred from the industry, began servicing the account in 2014 when his grandmother transferred $15 million in structured notes to J.P. Morgan from her previous firm, according to FINRA.
FINRA categorized J.P. Morgan's supervision of the advisor as inadequate over the next five years. Evan Schottenstein, who was terminated from J.P. Morgan in 2019, invested the account in structured products and exceeded firm limits, according to FINRA. FINRA additionally alleged that Schottenstein created a fake email account in his grandmother's name and subsequently forged her signature on a $5 million private equity investment.
Eccleston Law LLC represents investors and financial advisors nationwide in securities, employment, regulatory and disciplinary matters.
Tags: eccleston, eccleston law, finra