FINRA Fines Fifth Third Securities $4 Million For Convincing Clients to Swap Annuities for Unsuitable Ones
Posted on May 10th, 2018 at 10:10 AM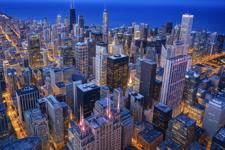 From the Desk of Jim Eccleston at Eccleston Law LLC:
FINRA has fined Fifth Third Securities $4 million for misstating variable annuity exchanges in order to make the exchanges appear more beneficial to its customers. FINRA has also ordered Fifth Third to pay approximately $2 million in restitution to customers involved in its variable annuity practices.
More specifically, from 2013 through 2015, Fifth Third overstated the total fees of their existing variable annuities and failed to disclose that the existing products had an accrued living benefit value which their customers would forfeit upon executing the proposed exchange.
In addition, FINRA determined that Fifth Third failed to adequately train its registered representatives to sell its variable annuities and failed to ensure that its registered reps obtained accurate information on the products at hand.
Overall, FINRA found that Fifth Third's principals approved approximately 92% of variable annuity applications submitted for review because of the firm's supervisory deficiencies.
Investors who purchased variable annuities from Fifth Third may have a cause of action under state securities laws and other causes of action to rescind those purchases.
The attorneys of Eccleston Law LLC represent investors and advisors nationwide in securities and employment matters. The securities lawyers at Eccleston Law also practice a variety of other areas of practice for financial investors and advisors including Securities Fraud, Compliance Protection, Breach of Fiduciary Duty, FINRA Matters, and much more. Our attorneys draw on a combined experience of nearly 65 years in delivering the highest quality legal services. If you are in need of legal services, contact us to schedule a one-on-one consultation today.
Related Attorneys: James J. Eccleston
Tags: Eccleston, Eccleston Law, Eccleston Law LLC, James Eccleston