FINRA Fines Edward Jones $1.1 Million For Mishandling Phone Records
Posted on January 2nd, 2023 at 3:01 PM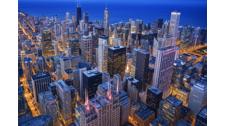 The Financial Industry Regulatory Authority (FINRA) has issued a $1.1 million fine to Edward Jones for allegedly mishandling phone records that FINRA was seeking.
Edward Jones failed to produce certain phone records to respond to FINRA document requests in ten separate FINRA investigations between May 2017 and March 2021, according to the settlement. "In certain responses during this period, the firm also inaccurately represented to FINRA that phone records older than 18 months were not available, even though that was not the case", according to the Acceptance, Waiver and Consent (AWC) with FINRA.
Edward Jones consented to the penalty without admitting or denying any of FINRA's investigatory findings. Edward Jones used two different locations to store phone records during the relevant period, which caused confusion in Edward Jones' response to the regulator, FINRA noted. FINRA determined that Edward Jones failed to search one of the two locations, which stored call records older than 18 months. However, Edward Jones "also failed to promptly alert FINRA once it learned of its production failures", which further violates industry rules, according to FINRA.
Eccleston Law LLC represents investors and financial advisors nationwide in securities, employment, regulatory and disciplinary matters.
Tags: eccleston, eccleston law, advisors, law, finra