FINRA Fines Another Financial Advisory Firm Over GPB Private Placement Sales
Posted on September 26th, 2022 at 1:11 PM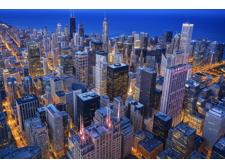 From the Desk of Jim Eccleston at Eccleston Law.
The Financial Industry Regulatory Authority (FINRA) has issued a $60,000 fine to Sanctuary Securities, formerly known as David A. Noyes & Company, over improper sales of two GPB Capital private placement offerings.
One of the private placement offerings, GPB Automotive, was created in 2013 to invest in automotive dealerships while the other private placement, GPB Holdings 1, was designed in 2015 primarily to invest in automotive, retail and managed information technology sectors. Sanctuary Securities "negligently failed" to inform eight investors that GPB had failed to timely submit its required filings, including audited financial statements, with the Securities and Exchange Commission (SEC), according to FINRA. The sales, which all occurred during June 2018, totaled $600,000 while the firm generated nearly $48,000 in commissions.
The Justice Department and the SEC charged GPB Capital last year with operating a fraudulent "Ponzi-like scheme" that collected at least $1.8 billion from investors. According to FINRA, Sanctuary Securities has agreed to pay partial restitution of $48,000 plus interest in addition to the fine and a censure.
Eccleston Law LLC represents investors and financial advisors nationwide in securities, employment, regulatory and disciplinary matters.
Tags: eccleston, eccleston law, advisors, gpb