FINRA Fines Ameriprise $850K For Supervisory Failures
Posted on September 22nd, 2016 at 9:05 AM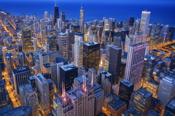 From the Desk of Jim Eccleston at Eccleston Law LLC:
Ameriprise was fined $850,000 by FINRA because it failed to supervise one of its registered representatives. The Ameriprise representative served as a sales assistant and office manager when he or she converted $370,000 in client funds for personal use. FINRA did not name the registered representative in its disciplinary action against Ameriprise.
The employee converted the funds from accounts belonging to five Ameriprise clients who happen to also be family members. In 2014, the registered representative was barred by FINRA.
According to FINRA, the registered representative was caught in 2013 when a different Ameriprise employee discovered evidence in a trash can that demonstrated the unnamed representative forging the signature of a family member.
FINRA fined Ameriprise because of its failure to adequately follow-up on red flags as well as investigate possible signature irregularities.
The attorneys of Eccleston Law LLC represent investors and advisers nationwide in securities and employment matters. Our attorneys draw on a combined experience of nearly 65 years in delivering the highest quality legal services. If you are in need of legal services, contact us to schedule a one-on-one consultation today.
Related Attorneys: James J. Eccleston
Tags: Eccleston, Eccleston Law, James Eccleston, Eccleston Law LLC, Ameriprise, FINRA, forging singnature