FINRA Finds Schwab Liable to Investor For Recommending Unsuitable Complex ETF
Posted on March 2nd, 2023 at 12:11 PM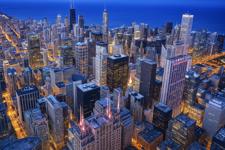 A Financial Industry Regulatory Authority (FINRA) arbitration panel has ordered Charles Schwab to pay an investor and his designated beneficiary plan $144,000 in damages plus interest.
The investor had alleged a "flawed investment recommendation" when he filed his FINRA arbitration claim against Schwab in August 2020. According to the claim, the investor purchased the U.S. Oil Fund ETF between March 2020 and June 2020, which resulted in a loss of $500,000.
Schwab defended its actions. While FINRA has been closely monitoring complex products, the arbitration award did not include the reasoning behind the arbitrators' decision.
Eccleston Law LLC represents investors and financial advisors nationwide in securities, employment, regulatory and disciplinary matters.
Tags: Eccleston, Eccleston Law