FINRA Files Complaint Against Former LPL Advisor
Posted on June 16th, 2020 at 3:53 PM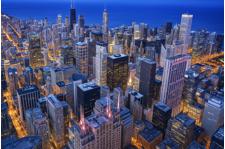 From the Desk of Jim Eccleston at Eccleston Law LLC:
The Financial Industry Regulatory Authority ("FINRA") filed a Complaint against Adam James Makkai alleging that he shared commissions with an unregistered former coworker. FINRA Enforcement alleged that Makkai, a former LPL Financial advisor, shared commissions with a former LPL advisor who had been terminated.
According to the Complaint, when Makkai was still registered with LPL, he purchased the book of business of a former LPL advisor. The firm then began directing all revenue generated from these clients to Makkai. FINRA alleged that Makkai was aware that he was not allowed to share commissions with his former coworker without prior written approval from LPL. However, FINRA alleged that Makkai entered into an agreement with the former coworker to share commissions on these clients without providing notice to LPL of this arrangement. According to FINRA, Makkai paid his former coworker $27,037 from December 20, 2017 to March 19, 2018. FINRA alleged that these funds stemmed from commissions earned by Makkai.
According to FINRA, Makkai's alleged conduct violated FINRA Rules 2040 and 2010.
The attorneys of Eccleston Law LLC represent investors and advisors nationwide in securities and employment matters. The securities lawyers at Eccleston Law also practice a variety of other areas of practice for financial investors and advisors including Securities Fraud, Compliance Protection, Breach of Fiduciary Duty, FINRA Matters, and much more. Our attorneys draw on a combined experience of nearly 65 years in delivering the highest quality legal services. If you are in need of legal services, contact us to schedule a one-on-one consultation today.
Related Attorneys: James J. Eccleston
Tags: james eccleston, eccleston, eccleston law llc, finra, lpl advisor