FINRA Files Complaint Against Broker For Fraudulent Commissions Charges
Posted on February 17th, 2016 at 4:28 PM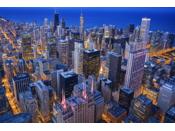 From the Desk of Jim Eccleston at Eccleston Law LLC:
FINRA recently filed a complaint against Gopi Vungarala and his brokerage firm Purshe Kaplan Sterling. In the complaint FINRA alleges that from 2011 to 2015 Vungarala often lied to his Native American tribe customer about the commissions that would be paid to himself and the firm in the sale of non-traded real estate investment trusts (REITs) and business development companies (BDCs).
The tribe retained Vungarala as both its financial advisor and its Treasury Investment Manager, giving access to the tribe's decisions regarding investments. Vungarala was aware of policies within the tribe prohibiting business activities that could constitute a conflict of interest, according to FINRA. The reports assert that Vungarala ignored the conflict of interest and further misled the tribe. He is alleged to have lied to the tribe, representing that neither he, nor his firm, would receive any commissions on the purchases of REITs or BDCs. The complaint claims that he induced the tribe to invest $190 million in REITs and BDCs, leading to $11.4 million in commissions to the firm of which $9.6 million was paid to Vungarala.
Additionally, FINRA alleges that Vungarala failed to inform the tribe of sales volume discounts and instead let the tribe pay full commission. Purshe Kaplan's is also accused of supervisory failures that missed the application of volume discounts. If the allegations are correct the tribe missed out on more than $3.3 million which were paid in the form of commissions to the firm and Vungarala.
After growing suspicion, the tribal council's attorney contacted Purshe Kaplan to inquire about sales commissions from its investment in REITs and BDCs. According to FINRA, Purshe Kaplan Chief Operating Officer and Director of Supervision still have not acknowledged that Vungarala received any commissions from the sales.
The attorneys of Eccleston Law LLC represent investors and advisers nationwide in securities and employment matters. Our attorneys draw on a combined experience of nearly 65 years in delivering the highest quality legal services. If you are in need of legal services, contact us to schedule a one-on-one consultation today.
Related Attorneys: James J. Eccleston
Tags: Eccleston, Eccleston Law, Eccleston Law LLC, James Eccleston, FINRA, Eccleston