FINRA Files a Complaint Against Windsor Street Capital for Facilitating Fraud
Posted on June 12th, 2018 at 1:43 PM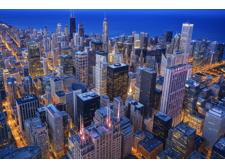 From the Desk of Jim Eccleston at Eccleston Law LLC:
FINRA has filed a complaint against Windsor Street Capital, LP (formerly known as Meyers Associates, L.P.) and four of its registered investment advisors, Bruce Meyers, Imitaz (Raana) Khan, Arthur Tacopino, and Edwin Rodriguez for allegedly violating anti-fraud rules, SEC Rule 10b-5 and FINRA Rule 2020.
In its complaint, FINRA alleges that Windsor Street Capital's four registered investment advisors orchestrated two separate fraudulent schemes under the supervision of the firm.
Moreover, FINRA alleges that the first scheme involved Windsor Street Capital's founder and former president, Bruce Meyers. According to FINRA, Mr. Meyers imposed undisclosed and excessive markups on customer trades, resulting in $318,109 in ill-gotten gains by Windsor Street Capital.
Additionally, FINRA alleges that the second scheme involved Windsor Street Capital registered investment advisor, Arthur Tacopino. According to the complaint, Mr. Tacopino placed trades for securities without designating which accounts the trades were for, then allocated the profitable trades to himself and unprofitable trades to Windsor Street Capital customers.
Eccleston Law is investigating the fraudulent activities of Windsor Street Capital, LP, and its registered investment advisors. Those with information should contact our law firm.
The attorneys of Eccleston Law LLC represent investors and advisors nationwide in securities and employment matters. The securities lawyers at Eccleston Law also practice a variety of other areas of practice for financial investors and advisors including Securities Fraud, Compliance Protection, Breach of Fiduciary Duty, FINRA Matters, and much more. Our attorneys draw on a combined experience of nearly 65 years in delivering the highest quality legal services. If you are in need of legal services, contact us to schedule a one-on-one consultation today.
Related Attorneys: James J. Eccleston
Tags: Eccleston, Eccleston Law, Eccleston Law LLC, James Eccleston