FINRA Extends Advisory Firm Remote Inspections Into 2022
Posted on September 23rd, 2021 at 1:52 PM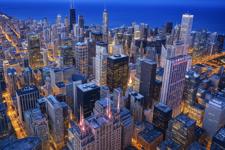 From the Desk of Jim Eccleston at Eccleston Law:
The Financial Industry Regulatory Authority (FINRA) will enable advisory firms to continue conducting remote branch office inspections into 2022 so long as the Securities and Exchange Commission (SEC) does not object to the proposal.
At the outset of the pandemic, FINRA adopted temporary rules that allowed member firms to bypass the onsite inspection mandate. The temporary rules were put in place because the pandemic made in-person inspections impractical, according to FINRA. The rule was set to expire at the end of 2021; however, FINRA has filed a proposal to extend remote inspections at least through June 2022.
According to an SEC regulatory notice, the extension will become operative at the outset of 2022 unless the SEC objects to the proposal within the next 60 days. The SEC will accept public comments regarding the rule extension for 21 days after the regulatory notice is filed in the Federal Register. Numerous advisory firms across the industry have welcomed remote office inspections and continued urging FINRA to extend the rule since many advisors continue to work remotely.
Eccleston Law LLC represents investors and financial advisors nationwide in securities, employment, regulatory and disciplinary matters.
Tags: eccleston, eccleston law, finra, inspections