FINRA Expels SW Financial and Suspends Chief Executive Officer For Reg BI Violations
Posted on May 17th, 2023 at 1:17 PM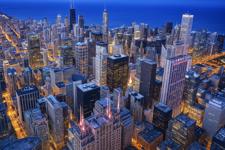 From the desk of Jim Eccleston at Eccleston Law
The Financial Industry Regulatory Authority (FINRA) has sanctioned a New York-based financial advisory firm, SW Financial, and its Chief Executive Officer for multiple violations of Regulation Best Interest (Reg BI).
FINRA has accused the firm and its CEO, Thomas Diamante, of making misrepresentations related to private placement sales, churning client accounts, and failing to supervise its advisors. SW Financial noted in the offering documents that it would receive a 10% sales commission from the private placement sales, according to FINRA. However, Diamante had entered into a separate agreement with the issuer where SW Financial would receive an additional 5% in commissions, which Diamante failed to disclose to investors. SW Financial sold the private placement to at least 171 investors between March 2018 and December 2021. FINRA estimates that SW Financial collected $21.3 million to invest in private placements. Furthermore, the firm received nearly $3.06 million in total commissions, and $936,000 was attributable to the undisclosed five percent commissions.
FINRA further noted that Diamante siphoned much of the undisclosed commissions to the firm's general fund, which Diamante used to fund his own compensation. FINRA has accused Diamante of failing to perform reasonable due diligence and failing to ensure that the offering documents included accurate information. Diamante consented to a nine-month suspension while SW Financial was expelled from FINRA membership.
Eccleston Law LLC represents financial advisors and investors nationwide in securities, employment, transition, regulatory and disciplinary matters.
Tags: eccleston, eccleston law