FINRA Expels Red River Securities
Posted on February 16th, 2017 at 9:21 AM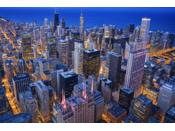 From the Desk of Jim Eccleston at Eccleston Law LLC:
Red River Securities, a Plano, Texas-based broker-dealer, has been expelled from FINRA for fraudulent sales in five oil and gas joint ventures. In addition, the firm was ordered to pay $24.6 million in restitution to its customers. Red River Securities' CEO Brian Keith Hardwick also has been barred.
According to FINRA, for nearly 4 years, Red River Securities misrepresented and omitted material information in connection with its sales of oil and gas offerings, which were high-risk ventures. For example, Red River Securities misrepresented the amount of income distributed to investors in other joint ventures, failed to disclose material conflicts of interest, omitted information about sizable management fees, and failed to disclose Hardwick's participation in drafting a purportedly independent geologist report.
The attorneys of Eccleston Law LLC represent investors and advisers nationwide in securities and employment matters. The securities lawyers at Eccleston Law also practice a variety of other areas of securities for financial investors including Securities Fraud, Unauthorized Trading, Breach of Fiduciary Duty, Retirement Planning Negligence, and much more. Our attorneys draw on a combined experience of nearly 65 years in delivering the highest quality legal services. If you are in need of legal services, contact us to schedule a one-on-one consultation today.
Related Attorneys: James J. Eccleston
Tags: Eccleston, Eccleston Law, Eccleston Law LC, James Eccleston, FINRA, Red River Securities, Plano, Texas, broker-dealer, fraudulent sales, joint ventures, restitution, CEO Brian Keith Hardwick, oil and gas offerings, high-risk ventures, sizable managem