FINRA Expected to Address Retail Investor Exposure to Complex ETFs
Posted on May 10th, 2022 at 1:21 PM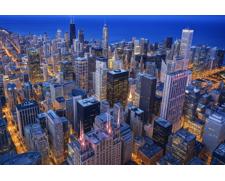 From the Desk of Jim Eccleston at Eccleston Law:
The Financial Industry Regulatory Authority (FINRA) recently requested comments on whether stricter measures ought to be implemented to curb retail investor access to complex ETFs.
Market players are apprehensive as the crackdown could restrict investor access to leveraged and inverse products as well as cryptocurrency-linked funds and defined-outcome strategies. FINRA is evaluating whether to require a "knowledge check" for retail investors as well as a mandate to seek FINRA approval for the advertising of complex ETFs. Further, FINRA is seeking to restrict push notifications on digital devices and increase supervision of investment recommendations. "Whenever you single out a certain group of products, especially when you call them complex, it scares people", according to Bruce Bond, chief executive officer at Innovator, which oversees $6.8 billion across a portfolio primarily composed of defined-outcome ETFs.
Current regulations initially were adopted when most investors accessed the markets through their financial professionals. However, FINRA is evaluating whether the current regulations protect "self-directed" retail investors, who primarily trade commission-free. FINRA is not the only regulatory body attempting to address complex ETFs. The International Organization of Securities Commissions launched an initiative last month to revise its ETF principles and good practices it had adopted in 2013. Additionally, the Securities and Exchange Commission (SEC) announced last October that it is evaluating whether to strengthen the rules pertaining to leveraged and inverse ETFs.
Eccleston Law LLC represents investors and financial advisors nationwide in securities, employment, regulatory and disciplinary matters.
Tags: eccleston law, finra, etfs