FINRA Expands Enforcement Priorities For 2023
Posted on January 23rd, 2023 at 1:08 PM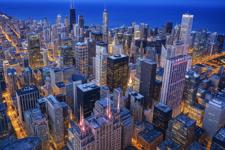 From the Desk of Jim Eccleston at Eccleston Law.
The Financial Industry Regulatory Authority (FINRA) has announced a plan to expand its enforcement priorities in 2023 to include new areas of focus.
FINRA specifically noted its intention to closely monitor firms' fixed income product pricing mistakes, neglectful supervision, reporting of fractional share and short sales, as well as practices that might permit manipulative trading to occur. FINRA further announced that examinations will continue to focus on common issues such as Regulation Best Interest (Reg BI) compliance and problematic anti-money laundering (AML) policies. FINRA specifically noted that it has found "inadequate written supervisory procedures, non-specific surveillance thresholds and surveillance deficiencies", which allows for manipulative trading to occur.
Furthermore, the notice accused firms of "not identifying specific steps and individuals responsible for monitoring for manipulative conduct; and not outlining escalation processes" for flagging certain conduct. Cybersecurity continues to be a main priority for FINRA enforcement because it constitutes "one of the principal operational risks facing broker-dealers", according to FINRA's report. The report further outlined FINRA's expectation for "firms to develop and maintain reasonably designed cybersecurity programs and controls that are consistent with their risk profile, business model and scale of operations."
Eccleston Law LLC represents investors and financial advisors nationwide in securities, employment, regulatory and disciplinary matters.
Tags: eccleston, eccleston law, advisors, law, finra