FINRA Establishes Falsified Expense Reports Fair Game for Conversion Charge
Posted on May 2nd, 2017 at 2:44 PM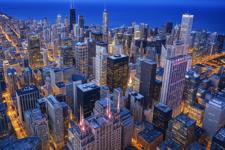 From the Desk of Jim Eccleston at Eccleston Law LLC:
Over the past several years, FINRA has emphasized that falsified expense reports will be treated as conversion, with a bar from the securities industry the standard sanction. This is a change from past years where fictitious expense reports were met with violations such as forgery and falsification of records, and improper use of funds.[1] While expense accounts and other expense reimbursement programs are widely used throughout the securities industry, registered representatives need to be careful to make sure that they are accurately reporting their expenses, and only reporting those expenses which fall within the scope of the program.
Additionally, it is important to keep in mind that the sanction stipulated in the FINRA Sanction Guidelines for conversion is a bar, regardless of the amount converted. Indeed, in a recent case, a registered representative agreed to a bar from the industry after FINRA alleged that he converted $731 of firm funds by way of unauthorized use of a parking validation stamp.[2] FINRA alleged that the broker used this parking stamp 50 times, which means that each time the stamp was used, he converted a little more than $14.50. Similarly, another financial advisor was barred when FINRA determined that he had reported fictitious expenses on his expense report, which averaged approximately $90 on each occasion.[3] In total, FINRA found that the rep in that case had converted approximately $9,000 over more than two years.
What these recent cases teach us is that FINRA is likely to allege conversion, which carries a bar as a standard sanction, for any fictitious expense reporting. This appears to be the case regardless of the amount of funds at issue. Gone are the days when FINRA took a gentler approach to falsified expense reports, often charging respondents in those cases with lower violations that allowed for consideration of mitigating factors and did not carry a bar as a standard sanction.
As some brokers have learned the hard way, misuse of seemingly inconsequential sums of money can add up to a major headache and a bar from the securities industry. With FINRA cracking-down on these cases, it is important for reps to be familiar with their firm's policies regarding expense reports and other expense-related programs offered by their firm. Furthermore, it is a good idea for financial advisors to keep receipts and other evidence of expenses in the event that a question does arise.
[1] Department of Enforcement v. Denise Olson, Complaint No. 2010023349601, p.7 (May 9, 2014).
[2] In the matter of Thomas James Stewart, AWC No. 2016048768101 (Feb. 3, 2017).
[3] Department of Enforcement v. Christopher E. Clements, Disciplinary Proceeding No. 2011028107201 (Oct. 20, 2014).
The attorneys of Eccleston Law LLC represent investors and advisers nationwide in securities and employment matters. The securities lawyers at Eccleston Law also practice a variety of other areas of securities for financial investors including Securities Fraud, Unauthorized Trading, Breach of Fiduciary Duty, Retirement Planning Negligence, and much more. Our attorneys draw on a combined experience of nearly 65 years in delivering the highest quality legal services. If you are in need of legal services, contact us to schedule a one-on-one consultation today.
Related Attorneys: James J. Eccleston
Tags: Eccleston, Eccleston Law, James Eccleston, Eccleston Law LLC