FINRA Enforcement Numbers for 2019
Posted on March 9th, 2020 at 3:06 PM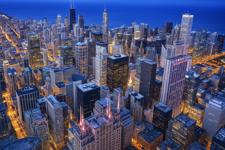 From the Desk of Jim Eccleston at Eccleston Law LLC:
In 2019, FINRA Enforcement ordered firms and associated persons to pay $70 million in fines, restitution and disgorgement. Of the $70 million, $44 million was in the form of fines, including 9 fines of over $1 million. These 9 "supersized" fines totaled $27.9 million. Additionally, FINRA ordered roughly $24 million in restitution and $2 million in disgorgement in 2019.
According to FINRA, from 2010 to 2018 yearly totals for fines ranged from $42 million to $174 million.
FINRA will publish an annual report of 2019 enforcement statistics this summer.
The fines, restitution and disgorgement ordered by FINRA Enforcement are a result of the formal disciplinary actions brought by the organization. FINRA Enforcement investigates potential securities violations and brings formal disciplinary actions against firms and associated persons. Sanctions can be imposed either by settlement or after a contested hearing in front of FINRA's Office of Hearing Officers. Sanctions include suspensions, fines, restitution, disgorgement and, in some cases, a bar from the securities industry.
Eccleston Law defends reps nationwide against FINRA Enforcement's inquiries and actions.
The attorneys of Eccleston Law LLC represent investors and advisors nationwide in securities and employment matters. The securities lawyers at Eccleston Law also practice a variety of other areas of practice for financial investors and advisors including Securities Fraud, Compliance Protection, Breach of Fiduciary Duty, FINRA Matters, and much more. Our attorneys draw on a combined experience of nearly 65 years in delivering the highest quality legal services. If you are in need of legal services, contact us to schedule a one-on-one consultation today.
Related Attorneys: James J. Eccleston
Tags: james eccleston, eccleston law, eccleston law llc, eccleston, finra, fines, restitution, disgorgement