FINRA Discusses Regulatory Focus for Registered Index-Linked Annuities
Posted on November 12th, 2020 at 2:37 PM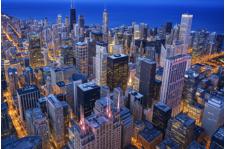 From the Desk of Jim Eccleston at Eccleston Law LLC:
At a recent conference, FINRA CEO Robert Cook provided some guidance on registered index-linked annuities ("RILAs"), according to an article in ThinkAdvisor. As described in the ThinkAdvisor article, RILAs are annuities that determine gains and losses based on a stock market index.
Speaking at the Life Insurance Products 2020 conference, Cook said that sales of RILAs have increased over the last four to five years, including a "significant jump" in the first half of 2020. Cook said that when it comes to RILAs, FINRA focuses on the disclosures made to customers, the concentration and liquidity of the customer's portfolio, and the customer's understanding of the product and the return the product will provide.
According to FINRA, the need for disclosures and customer understanding of RILAs is especially important given the complex nature of the product and the fact that returns for RILAs may be capped in exchange for less risk. Cook also emphasized that customers that are being moved into RILAs from other annuities need to understand the benefits they will be giving up with their old annuity.
Eccleston Law also practice a variety of other areas of practice for financial investors and advisors including Securities Fraud, Compliance Protection, Breach of Fiduciary Duty, FINRA Matters, and much more. Our attorneys draw on a combined experience of nearly 65 years in delivering the highest quality legal services. If you are in need of legal services, contact us to schedule a one-on-one consultation today.
Tags: eccleston, eccleston law, finra, RILAs, thinkadvisor